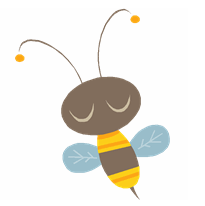 About honeybook.ca
Who are you?
The people behind honeybook.ca are a husband and wife team from Ontario, Canada. Scott writes the code and puts the pages together, and Gemma handles a lot of the design and the user support. Together, we hope we make a pretty good team!
Why create honeybook.ca?
We decided to set up honeybook.ca because we had our own little baby on the way, and we wanted a fun site to show him off! As it came together, we realized it might be something that could help a lot of other new and expecting parents who wanted to share their newborn with family and friends, but didn't have the time to send out detailed personal messages regularly. Having a honeybook.ca profile has helped us share the life of our little boy with those close to us, and we hope it can do the same for you!